SPA-2 - new equipment generation released
The unique snow-pack-analyser system obtains an innovation boost.
Improved usability and new features help the SPA-2 to be an even more useful snow monitoring system. The SPA-2 provides the data for a reliable assessment of the snow pack's condition and allows predictions about the water run-off to be expected during the snow melting process.

Typical applications are for example hydro-meteorological installations, flood prevention, the water management, water power stations, agriculture, skiing areas or research stations.
Important features and advantages of the SPA-2 system
Real-time measurement of the parameters snow depth, snow-water-equivalent (SWE), snow density, ice and liquid water content
Improved interface – integrated RS-485 / SDI-12
Simplified integration of external sensors (e.g. snow temperature, soil temperature etc.)
Energy-saving sensor operation
Automatic and continuous measuring even at remote sites through solar energy supply.
Reliable sensor technology and robust design for applications in high alpine terrain and harsh environments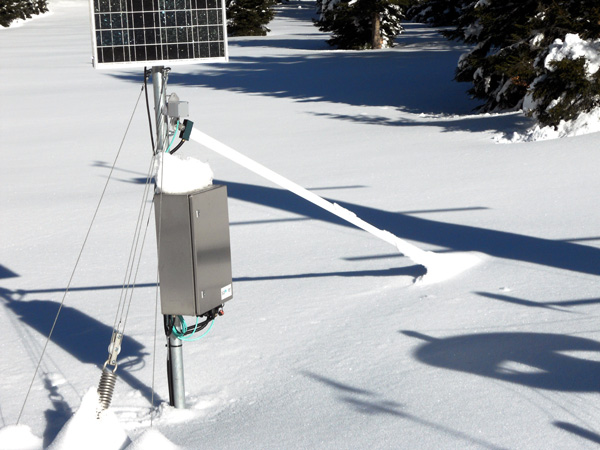 Explore our site for further details and information at snow pack analyser SPA-2
Contact us for more details on this product or a qualified offer on the new SPA-2 system generation by SOMMER Messtechnik.

>> use the contact form | >> e-mail to This email address is being protected from spambots. You need JavaScript enabled to view it.