Snow warning Stilfserjoch
Snow depth measurement for monitoring the mountain pass road
Task
The Stilfserjoch in South Tyrol (Italy) with its altitude 2,758 meters above sea level is one of the highest alpine passes of Europe with a road access. In high alpine areas also in summer often heavy snowfalls can occur. In such cases, it is necessary to clear the road off snow or close the pass totally to ensure security for the vehicles. The evaluation of the current situation and road conditions at the mountain pass as well as regulating the traffic including an automatic gate should be improved with modern measurement systems.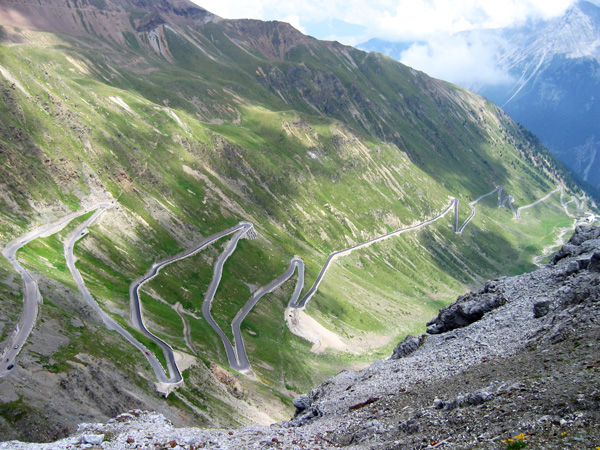 Solution
The decision if a snow clearing or a closing of the pass road is necessary was done on site. Meaning that somebody from the road maintenance department had to drive up the pass and check-up the situation. An automatic snow depth measurement with the SOMMER snow depth sensor USH-8 and digital cameras which surveil the pass should be installed. With this, the decision about the situation can be done easy and quickly from the office of the road maintenance department.
Implementation
The snow measuring station at the pass sets alarms to the relevant authorities as soon as the defined maximum measurement level is reached. The authorities can then check the situation over several digital cameras. With that, they can judge the entire situation and decide which action to take. The connected gate system can be operated by the central office via internet browser or the road monitoring service staff retrieves the measurement data via SMS and can close the road gate if needed.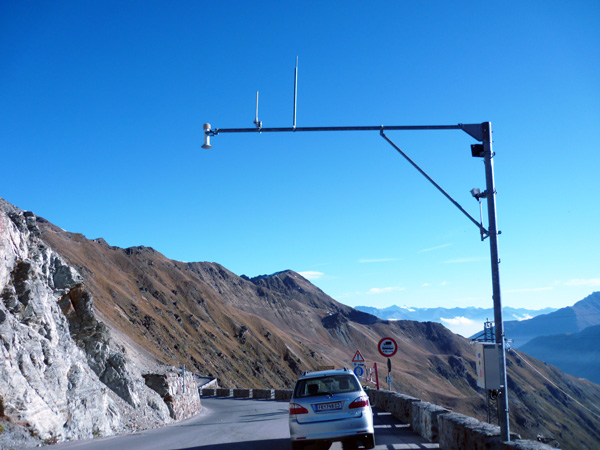 Quick Links...
Product information >>
USH-9