Snow Monitoring Installation for Research Project on Antarctica
SOMMER snow monitoring sensors provide valuable data to explore the effects of snow on the evolution of frozen soils
"Gabriel de Castilla Base", that's the name of the Spanish research station on Deception Island. The island is located south of South America as a part of the South Shetland Islands and belongs to Antarctica. Since 1989 Spain runs a summer-only research base there. Headed by Miguel Ángel de Pablo the team from the University of Alcalá explores the impact of snow on the permafrost and active layers in the context of climatic change in Antarctica. For this reason they recently installed an advanced snow monitoring station by SOMMER Messtechnik.
To analyse the complex relations between climate, precipitation and temperature various characteristics of the snowpack have to be monitored – with very high accurateness same as the evolution in the course of the year. To solve this exciting task requires quite some know-how. In addition, a new monitoring station equipped with various different snow sensors helps the researchers to do their job. Apart from the proven steel work and devices for data collection and transmission the following products have been installed: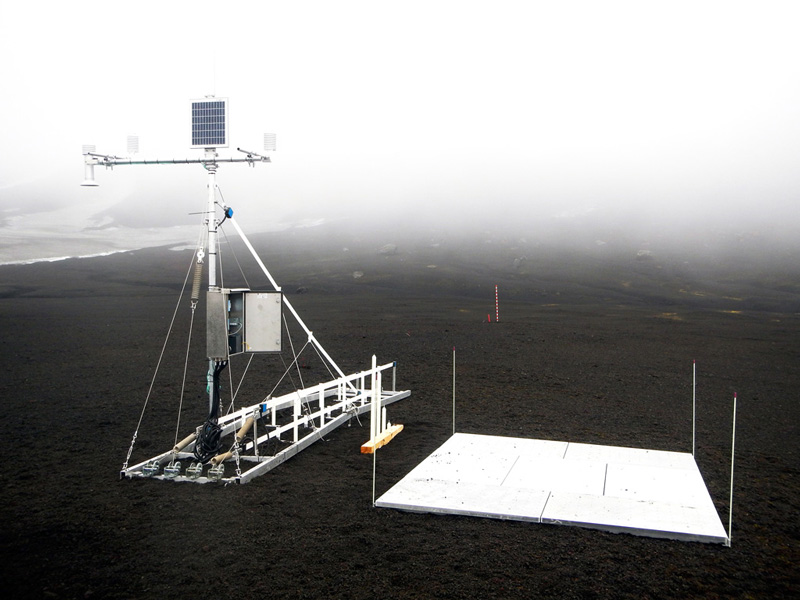 Scientific snow monitoring installation on the volcanic ground of Deception Island, Antarctica
Antarctica – accepting the challenge
It is the first time that such a monitoring station is installed in Antarctica with regards to the completeness of the analysis of the snow pack. Thereby it is the main challenge to guarantee a reliable and uninterrupted operation throughout the whole year despite the harsh Antarctic climate and the remote and isolated area. All parts had to be shipped to Deception Island, carried by men from the base to the outlying monitoring site itself and then installed manually. Looking after the station is only possible during the short summertime. All together it is a quite demanding and ambitious measuring task for men as well as for the sensor technology.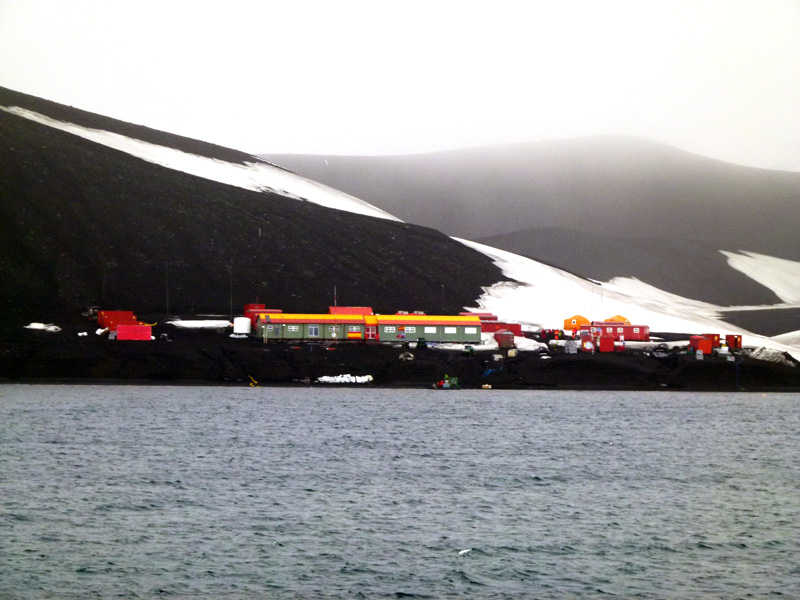 Spanish research base "Gabriel de Castilla" on Deception Island, Antarctica
Find further information on the products applied here: snow & ice