New Product: Flow Meter SQ for Sewage and Wastewater
Non-contact discharge measurement opens new possibilities for use in process and waste water
Launching its new SQ flow meter series SOMMER Messtechnik breaks new ground. Discharge monitoring in the fields of wastewater and industrial effluents has just become much easier as the new flow meter captures continuously and contact-free the flow rate of sewer systems, shafts, ducts, semi-filled pipes and other technical channels.
Its main advantage: The flow velocity and the level can be measured without direct contact to the wastewater. This is achieved by using up-to-date radar and ultrasonic measurement technology. The discharge calculation of the sensor, which is very easy to install and to set up, is based on an advanced hydraulic model and SOMMER's long experience in hydrology. The new series consists of the different types SQ-3, SQ-6 and SQ-15.
Non-contact, no maintenance
When measuring the discharge rate in sewer systems, wastewater treatment plants or storm water basins it is to be expected and dealt with high turbidity and considerable solid contents in the water. Polluted and aggressive water leads to work intensive maintenance for the instruments that measure submerged. Since the SQ flow meter is installed above the water body the sensor remains free from soiling and deposits and is able to measure already very little discharge rates. The new SQ flow meter therefore perfectly fulfils the requirements and high standards of discharge monitoring in sewer systems and wastewater applications.
Features and advantages of the new flow meter SQ
Discharge calculation through continuous measurement of flow velocity and water level (increased accuracy as through level measurement only)
Independently certificated velocity sensor (METAS – Federal Institute for Metrology, Switzerland, 2015)
No structural work necessary in the water
Simple installation and integration in existing measurement and process control systems
Data output via multiple interfaces: RS 485, Modbus, SDI-12, pulse, analogue
Watertight, floodable and resistant housing
Measuring range: water level 3 m, 6 m, 15 m; velocity 0.10 to 15 m/s (depending on the flow conditions)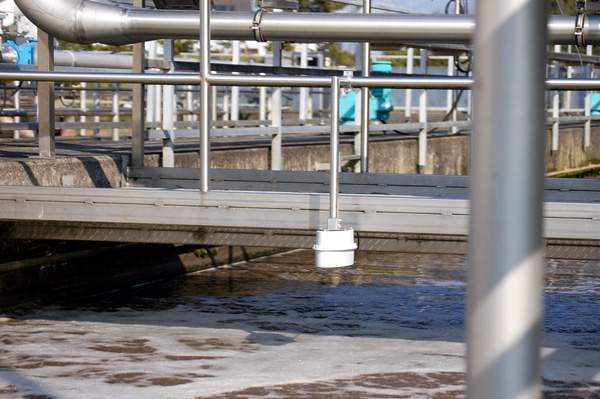 For further details go to: SQ series
Please also contact us for more specific information or a budget price regarding the new, non-contact flow meter SQ by SOMMER Messtechnik.
Quick Links...
>> use the contact form | >> send an e-Mail to: This email address is being protected from spambots. You need JavaScript enabled to view it.