Ice monitoring on emeley-moor-tower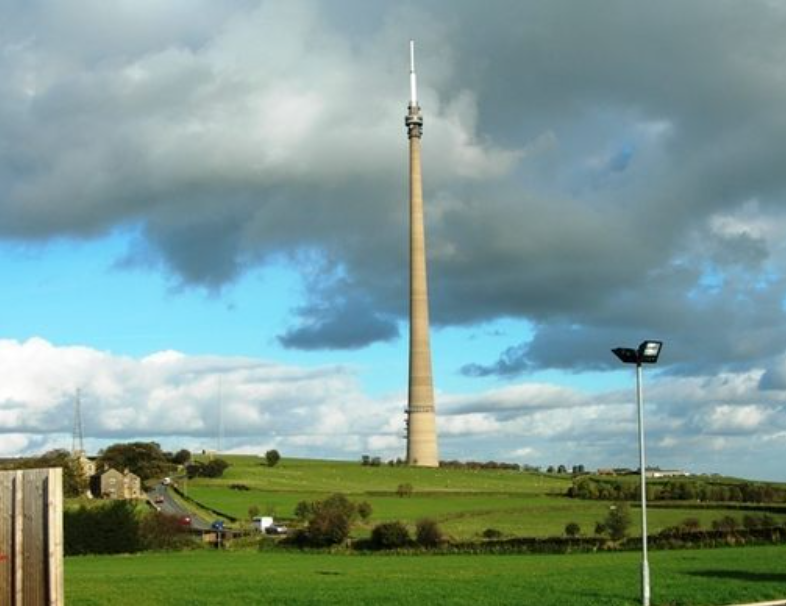 History
The Emeley Moor tower was originally built in 1966 in a cylindrical steel structure. During winter months ice regularly accumulated on the tower and large icicles put enormous strain on the guy wires. Ice regularly fell from the wires and red warning lights on the tower as well as warning notes on the fence adjacent to Jagger Lane were applied to indicate the risk.
On 19 March 1969, a combination of strong winds and the weight of ice that had formed around the top of the mast and on the guy wires caused the structure to collapse.
In 1971 the tower was rebuilt with reinforced concrete.
Ice monitoring
Since 2019 icing on the Emeley Moor tower is monitored by the SOMMER Ice detection system IDS-20. It is equipped with the extremely sensitive Cube 1 sensor for ice layers between 0.01 and 5 mm and the very robust Rod sensor for ice layers up to 80 mm. In this combination the onset of any icing event and the total ice thickness are continuously monitored and regularly reported to the facility management.
Key data
Location: UK Yorkshire
Tower height: 320 m (1084 ft)
Tallest freestanding structure in the UK and 24th highest tower in the world.